Benjamin Stevens launched its expansion in September 2018 with its first Hub covering the Wembley and Harrow area.
Benjamin Stevens Estate Agency is proud to announce we have won the contract to act as the sole agency for Metropolitan Thames Valley for all 5 phases of their latest development 'The Rise' in Alperton, North West London.
What's remarkable is how the contract was won. It was not via the usual channels of contacting the developers by pho email or requesting a face to face meeting, instead, the developers contacted US having seen our social media marketing campaign! They specifically asked to speak to our 'Wembley Hub' team after seeing our Facebook Group.
In September 2018 we launched our expansion with our first Hub covering the Wembley and Harrow area. Covering a 5 mile radius, in just a few short weeks of operation, the Sales Negotiators secured several listings and had viewings.
Over recent months our Hub team have paid special focus and drummed up a lot of attention to our brand in the Wembley area, through the use of social media. We've created a high level of content publicising the local area, offering advice, and raising the profile of the Benjamin Stevens brand in this area.
Off the back of this marketing campaign, Metropolitan Thames Valley got in contact and asked us to present why they would be the right company to take on the sole agency agreement.
Rather than meeting face to face with a PowerPoint presentation and a whiteboard, the Wembley team sent off a presentation with interactive video's and further information about how, as a company, we use social media to drive our sales forward. The videos included proof of successful working relationships with other developers and how high levels of social media coverage has converted into business. The developers were sold! Needless to say, the rest is history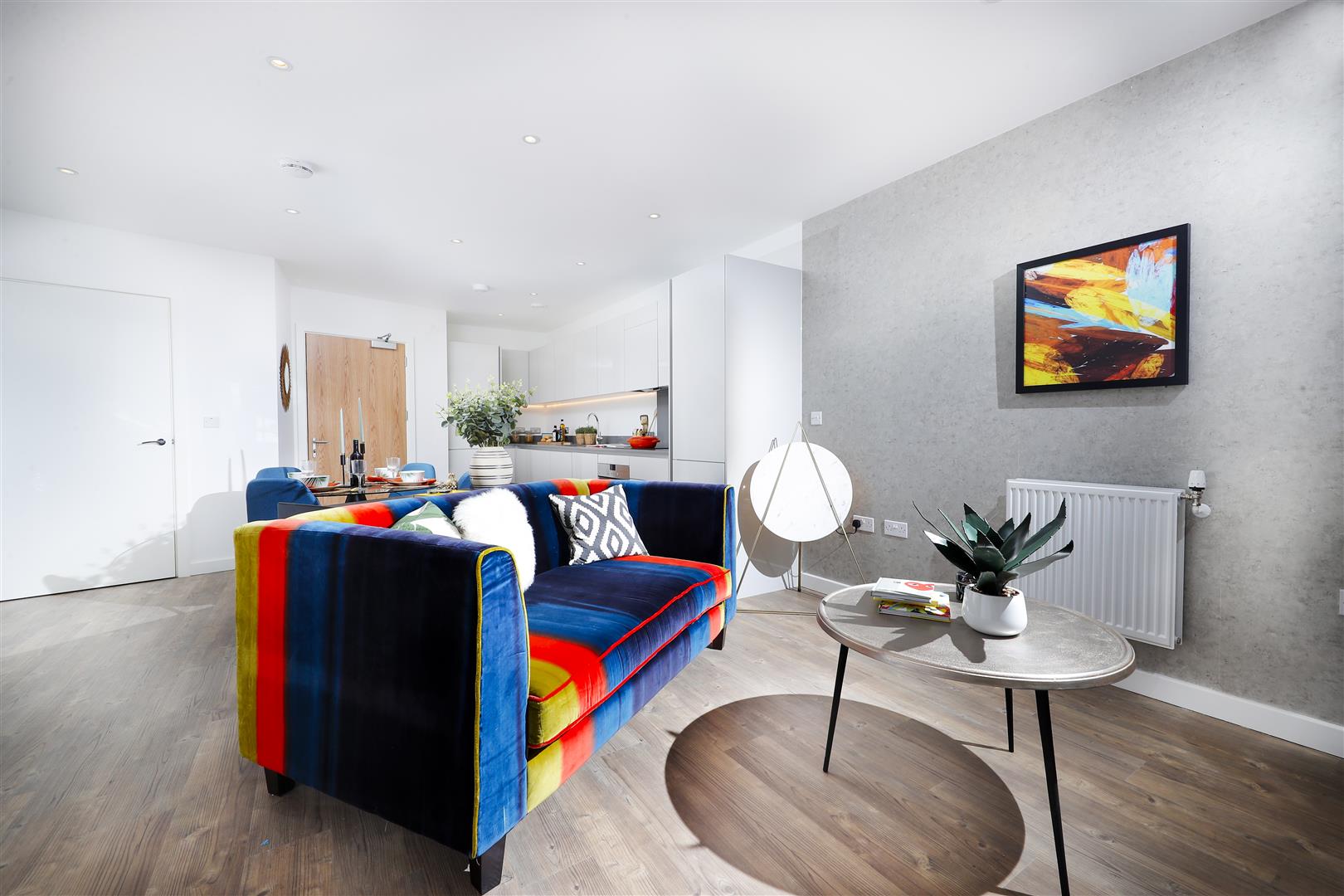 Benjamin Stevens won the contract to be the sole agent for all five phases of the build which includes 51 private sale flats, ranging from 1 beds, 2 beds and duplex 3 bedroom flats available. All of the 2 and 3 bedroom apartments come with an allocated parking bay. Phase 1 and 2 are on the market now. The whole project is due to be completed by April 2019.
Benjamin Stevens has a full marketing suite available to showcase the homes and are available for viewings every day. Along side this there will be a full marketing campaign across all social media outlets to publicise the properties and all that the area has to offer.
Alperton is a prime location being a stone's throw away from Ealing road which provides a range of local amenities. The properties are a short walk from Alperton Station on the Piccadilly Line and Hangar Lane station on the Central Line which both go straight into the Central London. There also excellent road links with the A406 a few minutes' drive away.
Benjamin Stevens recognises and embraces that one of the biggest changes seen in the property market is the growth of technology. With the likes of Rightmove and Zoopla, the role of the High Street Estate Agency has changed and it's not only where they work, but it's how they work that is evolving.
Managing Director, Steven Wayne says "While I am a firm believer in maintaining personal contact with your clients, there is no denying the power of social media as marketing tool. It's often hard to measure whether your social media marketing campaigns are successful, but with this particular partnership with Metropolitan Thames Valley, we can see how attention to detail and staying current can be turned into new business".
Metropolitan Thames Valley have a number of established sites across London, including Hendon Waterside in Hendon, also in North West London, plus a 1 billion pound development in Clapham, South London.