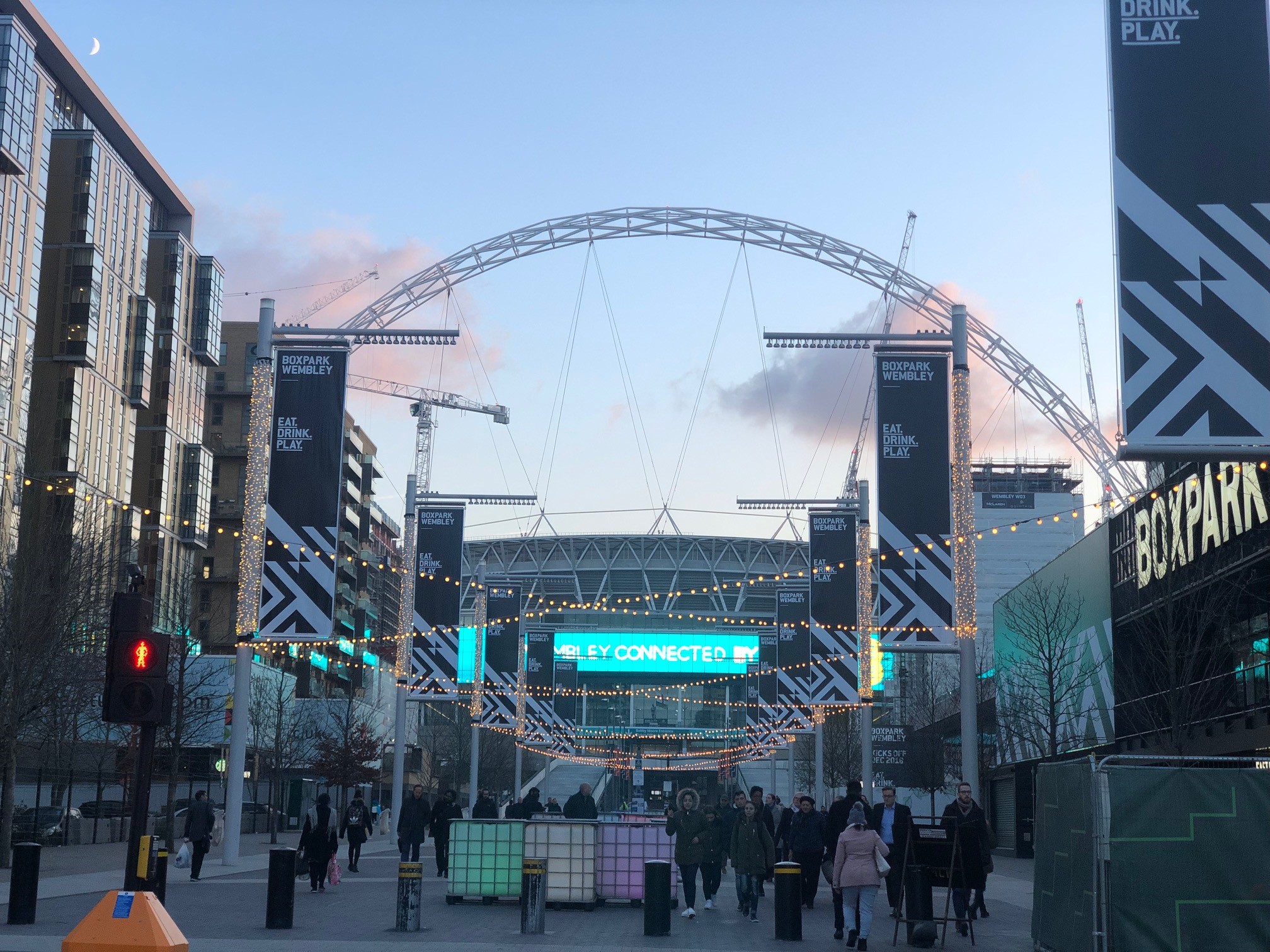 Looking at the London Skyline what you won't be able to miss is renowned architect Norman Fosters arch above Wembley Stadium which is the home of football. However there is a lot more to Wembley than just football.
Wembley has been undergoing a huge regeneration programme which began with the aforementioned home of football being built.
We have seen the area transform completely. We have seen a new wealth of shops, restaurants and developments spring up in the area.
Wembley has many attractions to see, starting with the 90,000 seat capacity Wembley Stadium and the SSE Arena where you will find a range of Concerts and sporting events take place.
When it comes to shopping Wembley has it all covered. The London Designer Outlet officially opened on 24 October 2013 as part of the 87-acre Wembley Park Redevelopment project. It is a taste of the famous American style discount outlets here in Wembley.
For a more tranquil experience you must see the Sanatan Hindu Temple. Elegantly carved out of Jaisalmer Limestone which was imported from India. A must see when coming to Wembley.
This area is an excellent choice for families. There are over 15 primary schools and multiple secondary schools, including the highly rated Preston Manor High School and also Alperton Community School, where Global Teaching Award Winner Andria Zafirakou teaches Art.
When it comes to property, Wembley is diverse and has something to offer for everyone taste. Whether it's a handsome detached or semi-detached home built in the 1930s and 40s or a luxurious apartment in the many contemporary new build developments, Wembley has it all.